Product Description
Your best choice for Archery Battle & other LARP Archey Game
These foam tipped arrows have a flat foam tip making them safe for use in Archery Battle Game. These arrows can be used on bows with
maximum draw weight and draw length of 30# @ 28 inch.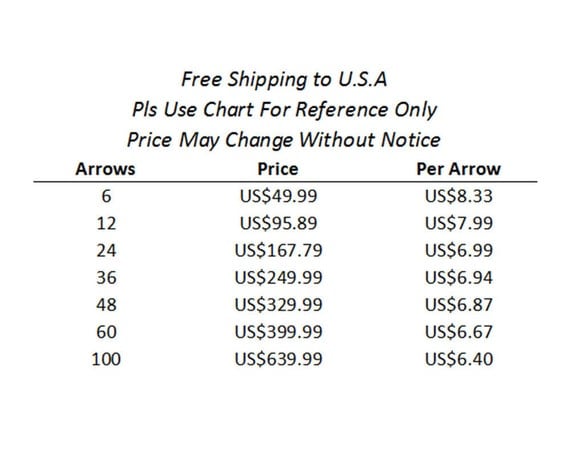 Arrow Length:28/30/32 inches
Arrow Shaft material:carbon&fiberglass
Arrow Shaft Diameter:7.5 mm
Weight:427 grain(28 gram)
Arrowhead Spec:
Foam diameter: 2.16 inch ( 5.5cm )
Length of the point: 4.25 inch ( 10.8 cm )
Weight of Arrow head: 262 grain ( 17 gram )
The Arrow head can be screwed into your own arrows shaft easily.
The Foam tips may get loose from the arrow's shaft after some shot, you can use Thread Sealant to glue it to the shaft to solve this problem in advance.

Dispatch
Dispatch within 48 hours after money cleared
Shipping:
2~4 weeks delivery by ePacket shipping service;
(Accurate delivery time would vary due to the different distance to various countries)